MOST of my Favorite Links.
Note: Any more people from the 86th Trans. Co. out there you can send me some photos of your self, and some stories you want to tell, and I'll put them on this web site.


Mailing address:
Alfred Peterson
5621 Tropicana
El Paso, Texas 79924

E-mail: alpete53@yahoo.com
or
E-mail: apeterso@elp.rr.com

Thanks.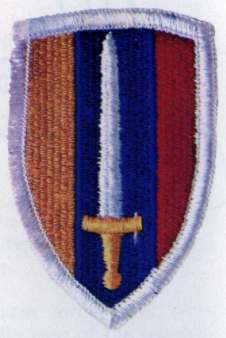 USARV Patch of the 86th Transportation Company,
48th Transportation Group
Search Engines
AltaVista You know us as the Internet's original search engine.
Lycos One of the most visited hubs on the Internet reaching one out of every two web users.
Yahoo! With over half a million sites divided into more than 25,000 categories, Yahoo! is both browseable and searchable.
InfoSeek GO Network is a new brand that brings together the very best of the Internet in one, easy to use place.
Favorite Sites
The 45th Surgical Hospital Tay Ninh Vietnam
My First Tour of Duty in the Republic of Vietnam.


The 48th Transportation Group

The Gypsy Bandits Arrive in Vietnam
572nd Transportation Company


Getting Military Records

U.S. Army Lost and Found Listings

Vietnam War Stories

ONE DAY IN VIETNAM

Medic! Medic!

The Vietnam War Resource Guide


U.S. Army Center of Military History

VETERAN SEARCH

1st Australian Field Hospital Association

FIRE BASE PHOENIX


The Vietnam War Museum(tm) Inter-Links


Vietnam Timeline History of Vietnam 1945 - Present Day


Vietnam Yesterday and Today


U.S. Army Vietnam Combat ART


U.S. Army Military History Institute